So uhhmmm yeah today I made an an almost vegetarain and not in the slightest bit vegan breakfast, although this was at like 3:30pm so it's more or a late lunch, not brunch that's fucking weird shit.
It was made with Linda McArtney Vegan rosemary and onion sausages and vegeterain sausagges, a fried egg on quarter slice of toast, 3 further slices of toast – 1 with butter and 2 with peanut butter (I know I'm weirrd), 2 slices of Asda's finest bacon lol, 2 hash browns and some beanz. Just a light amount of pink Himalayan sault, pepper and some bbq and tomato sauce. Fucking delicious and almost involved the killing of no aminals.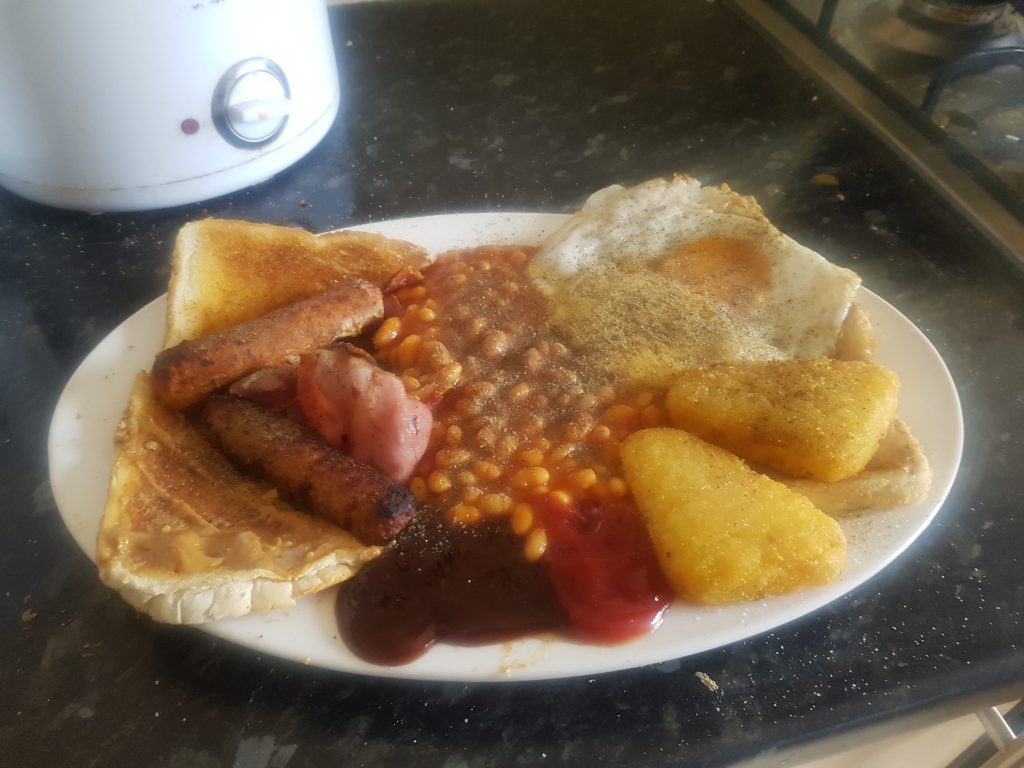 Oh okay now so uhhh yeah I made ice cream last night which turned out pretty well:
Ingredients: 200ml of milk,200ml of double cream, 2 free range eggs, 50g of sugar, 1/2 tsp vanilla essence – You can use Soy Milk and Chilled Coconut cream and no egggs for a vegan recipe if you prefer.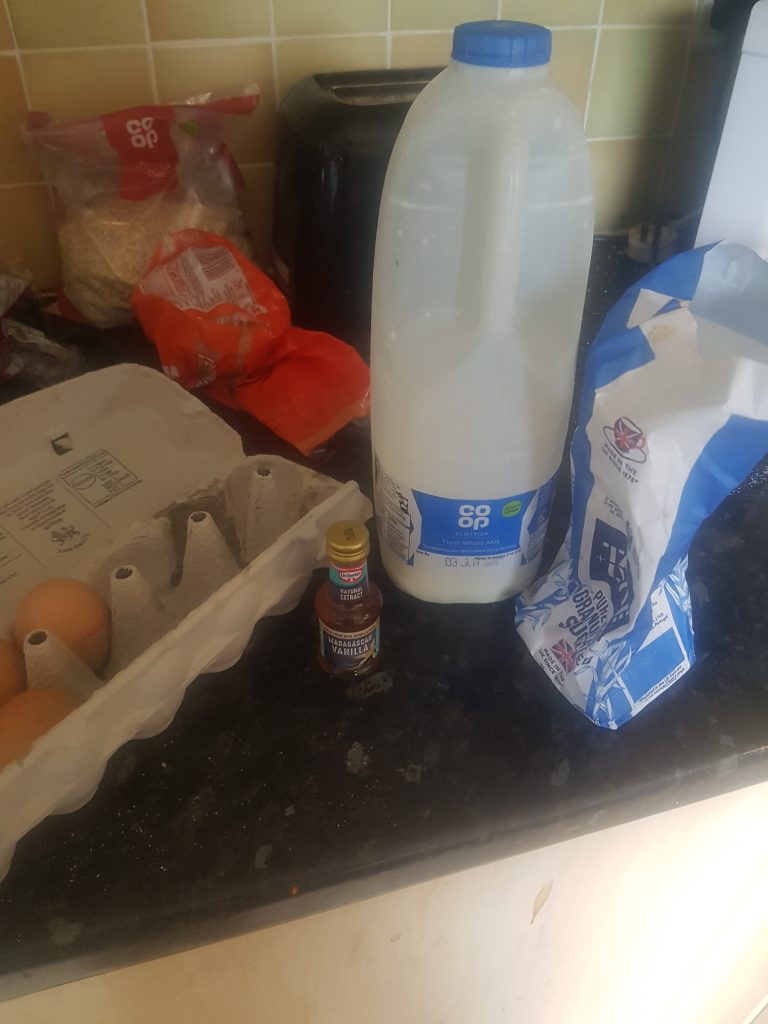 Beat the eggs and sugar together while heating up the milk.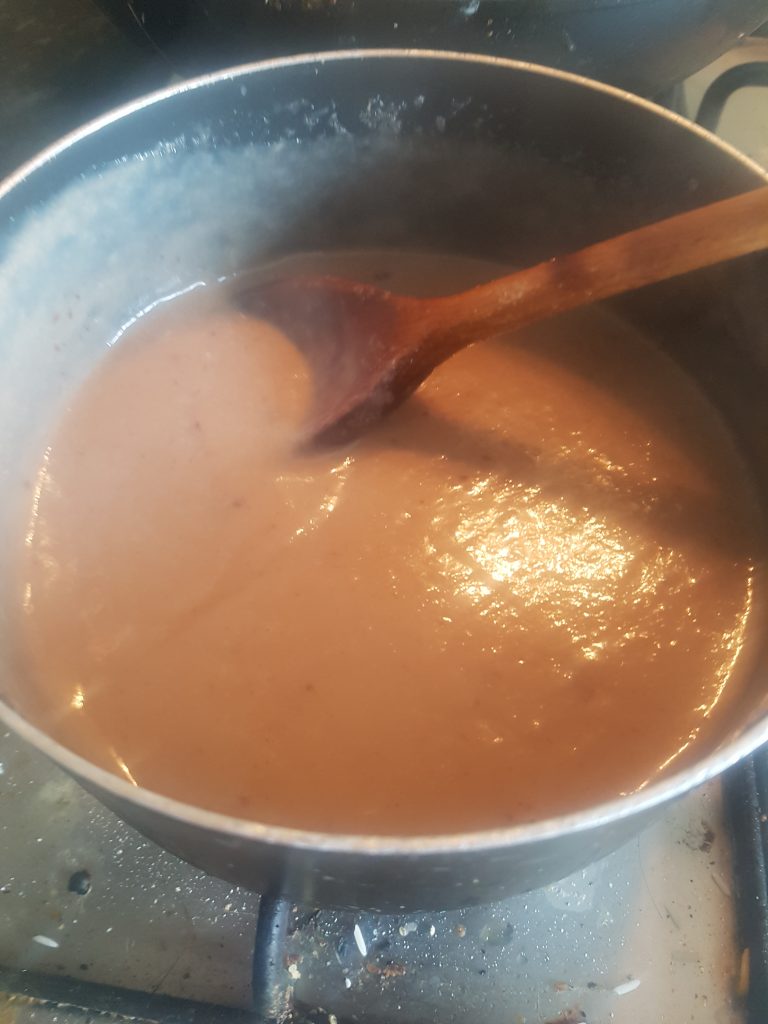 Once the milk is heated, add the egg and sugar mix and stir until it leaves a coating on the back of the spoon, then put it in a jug in the fridge to chill (Or fereeezer if you're inpatient like moi)
Put double cream and vanilla eccensce into the ice cream mix and mix together, shove it in your ice cream machine for 15-30 minutes and it will taste amazing and look a little llike this